In the Wezelstraat, behind the trees across the road from here, is the "De Koog" sports facility, home of KFC since 1965.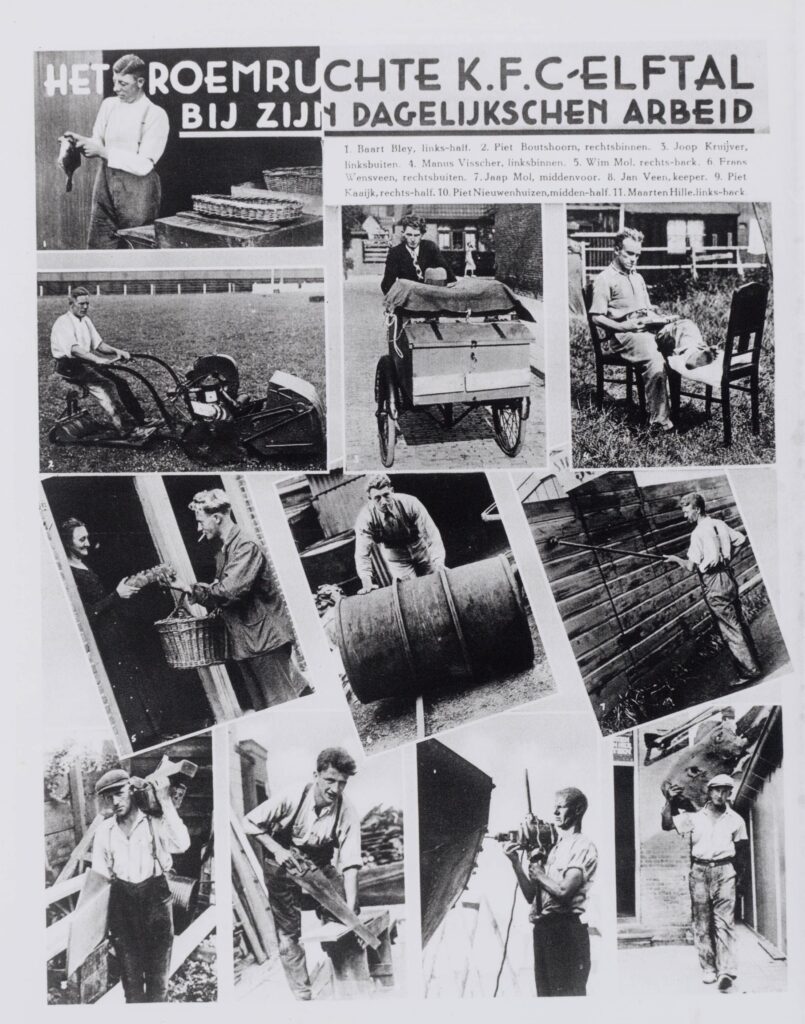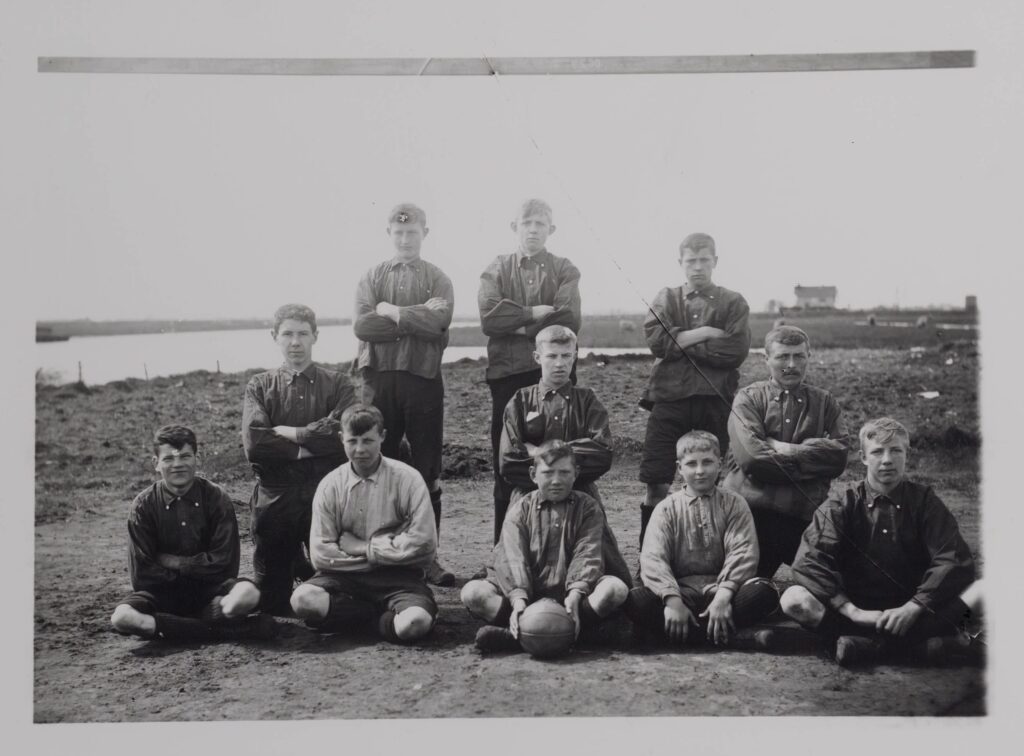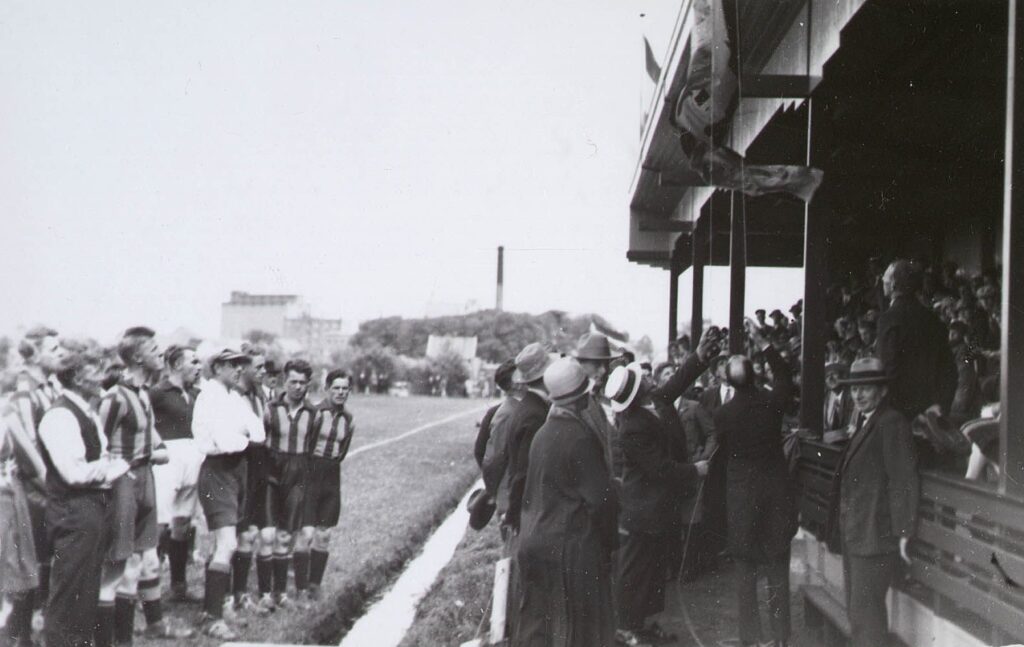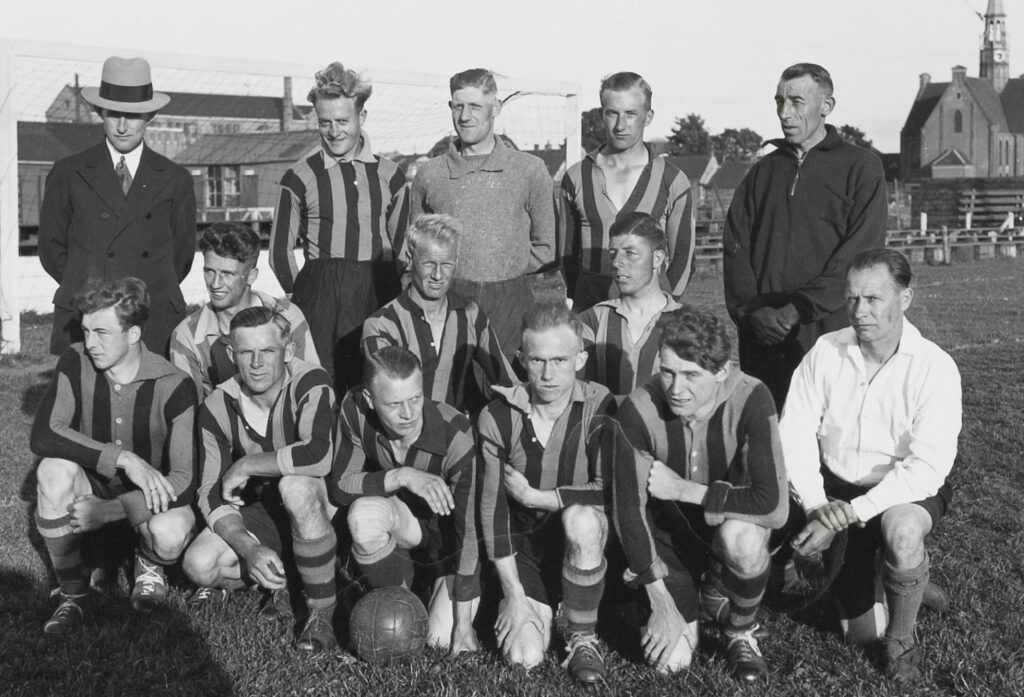 "De Groote Koogsche" (Great Club from the Koog; a "koog" is a piece of unprotected land on the outward side of a dyke), as the club is still called to this day, was founded in 1910 and soon became successful. Its heyday was in the years before the Second World War. In 1934, the club almost became overall champion of The Netherlands. In those days, before professional football, the team was made up of chair bottomers, bread delivery boys, fishermen and carpenters. The top striker, Jaap Mol, held a day time job as a tar painter.

KFC had started the competition badly, so the Scottish manager Jimmy Marshall switched to a more defensive way of playing. This proved to be an instant success and the team became champion of Western Division of the Dutch Football Association. Together with five other regional champions, they had to play an extra competition to become overall champions. In the end, it all came down to a match against Ajax on the evening of Thursday 26th of July 1936, in the Amsterdam Olympic Stadium, which KFC had to win. Not everybody in Koog aan de Zaan was able to attend, so people gathered outside a radio store in town to listen to the live broadcast.

On a rain-soaked pitch, KFC soon took a 0-2 lead. In the second half, Ajax managed to get back to 1-2, but it didn't look like they were going to get the draw they needed. In the dying seconds however, Bob ten Have (or Piet van Reenen, it was hard to discern whose leg it was in the fray in front of the KFC goal) managed to score the equaliser. Ajax fans stormed the pitch and were forcibly driven back by the police. A couple of minutes later, the final whistle sounded. Ajax were champion, even though the referee had missed a foul against KFC-goalkeeper Jan Veen just before the second Ajax goal. This has led to long lasting resentment in Koog aan de Zaan.

In 1955, KFC became a professional football club, only to sell the license on to FC Zaanstreek in 1964. This club merged three years later with Alkmaar '54, to form AZ '67, the present AZ Alkmaar. The idea was that the club would play in Alkmaar and Koog aan de Zaan alternately, but this never worked out. The AZ training facilities did return to the Zaan region in 2016.