Across the water is the beautiful house C. Joh. Kieviet built for his family in 1910. Next to you is a small bronze book-case in memory of Carry van Bruggen.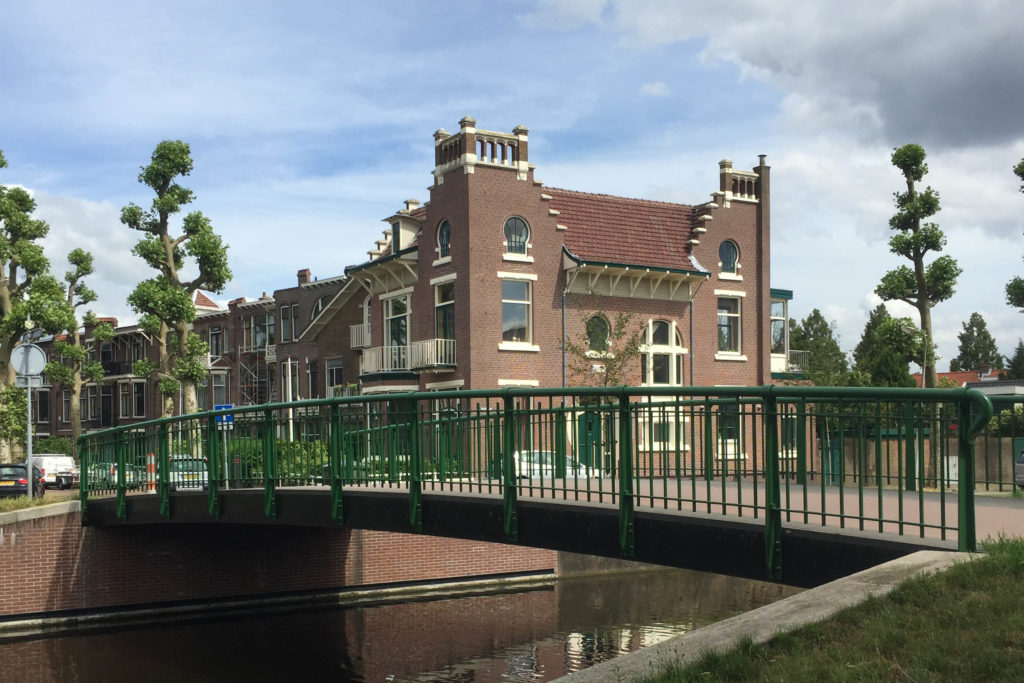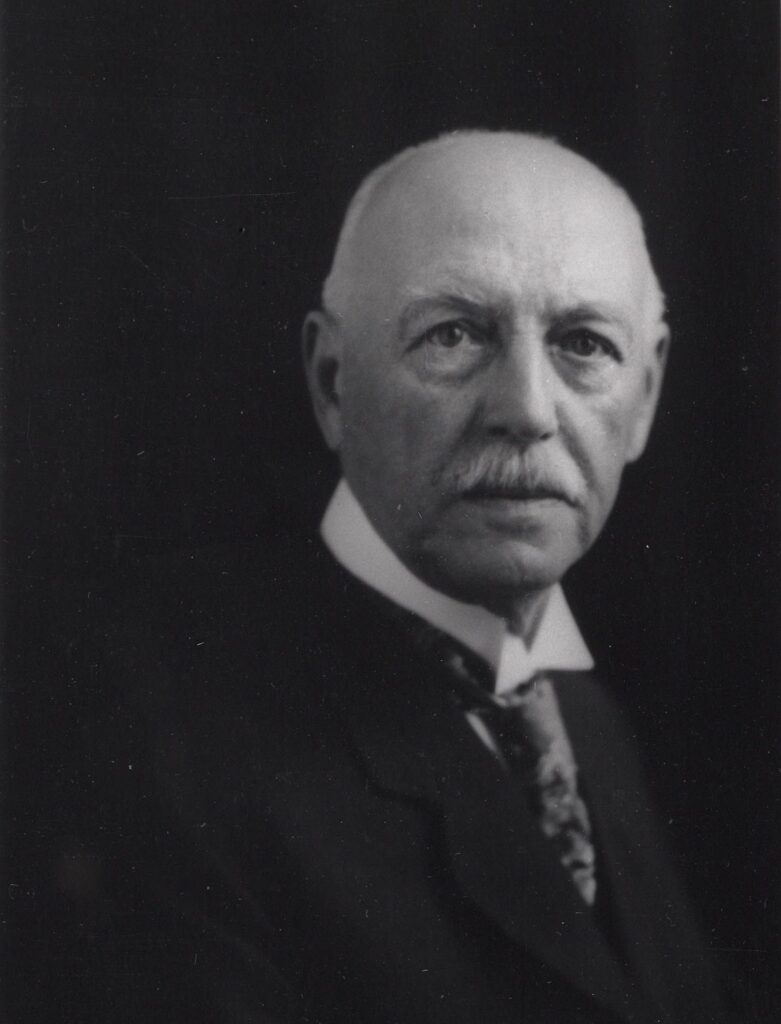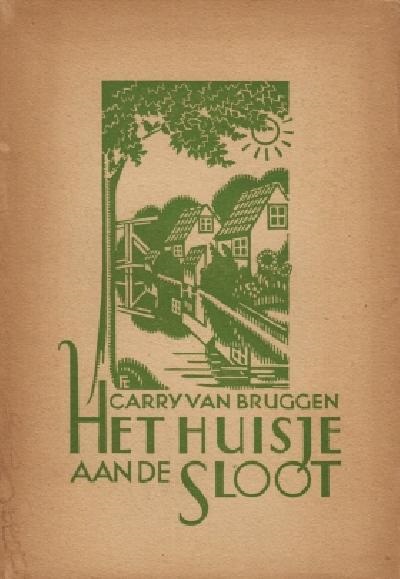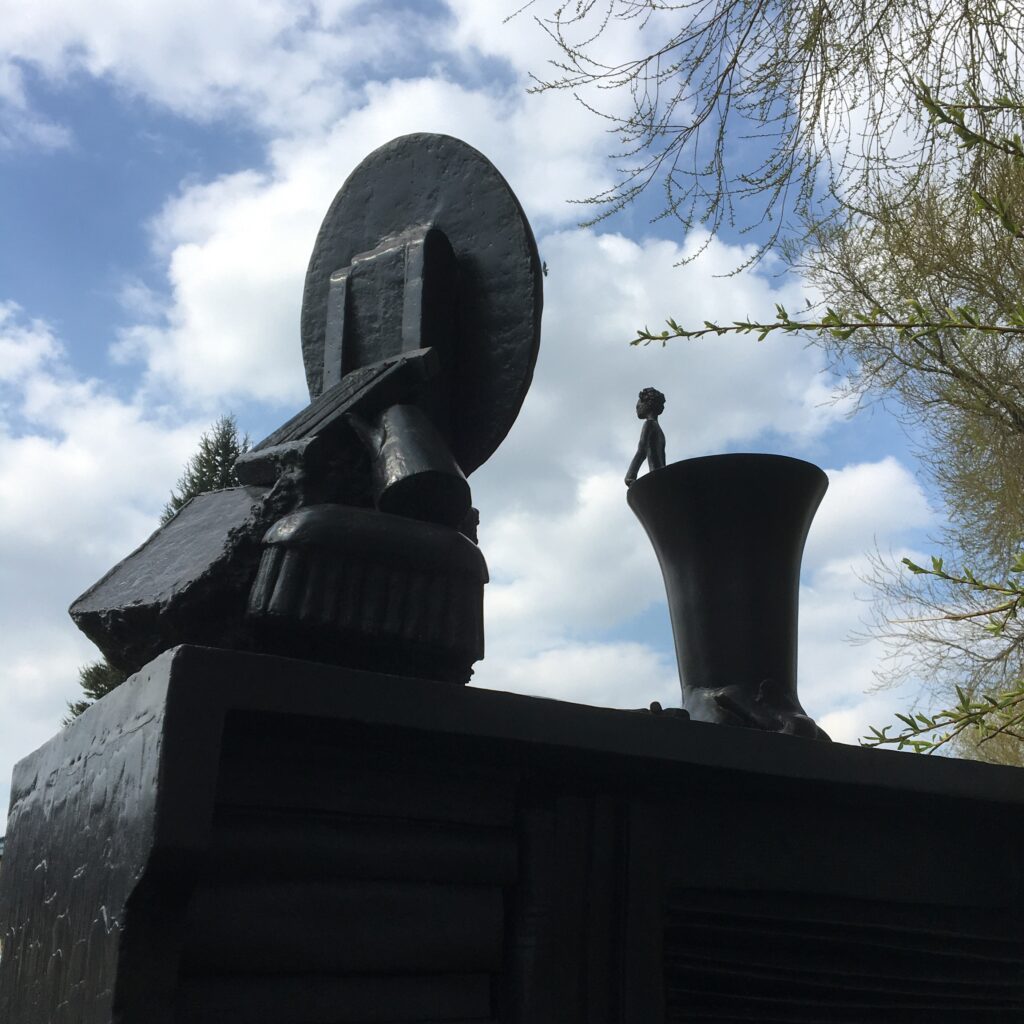 The Zaan region always was a rural community, even in the heyday of industrialization towards the end of the nineteenth century. Improved transportation led to the wealthy merchants and factory owners moving to places on the coast or to 't Gooi in the south-east. As a consequence, an urban culture never fully developed and relatively few artists resided in the Zaan region.

Those painters and writers that did live here, worked in their spare time. They held day time jobs, varying from teacher to house painter. Dirk Witte, who wrote the classic song "Mensch, durf te leven" (Dare to live), worked as an administrator in the timber trade. But of course there were exceptions to the rule.
Poet Herman Gorter was born in Wormerveer and spent the first years of his life in a house on the banks of the Zaan. Some of the light and space he experienced there is to be found in his classic, epic poem "Mei" (May).

Carry van Bruggen and her slightly younger brother Jacob Israel de Haan grew up in Zaandam. Their father was the cantor of the local synagogue. Both of them are highly thought of in Dutch literature. Carry van Bruggen wrote about her childhood in the dreamy "Het huisje aan de sloot" (The cottage by the canal). The first line of the last chapter characterizes its contents: 'Some days, the sheer fullness of life makes it almost unbearable'.

The four "classic authors of children's books" are still the pride and joy of the region. Cor Bruijn and Dick Laan were born in Wormerveer, Hotze de Roos worked in Krommenie and C. Joh. Kieviet was a teacher in Zaandam. In the evenings, he wrote novels for children of which the ones about Dik Trom (a mischievous, but good-hearted village boy) will remain in Dutch memory. Two of those books were written in Zaandam.

The Art Nouveau style house Kieviet built, proved to be more flamboyent than expected. Mainly because of luxurious details like the carved woodwork and the round windows. He and his family lived there for over ten years, after which he retired as a teacher and moved to Wassenaar – on the coast.