Around the year 1300 a gothic church with a bell tower was constructed in this spot and dedicated to Saint George. In 1573 the church was demolished by Spanish troops. Only the tower survived and a small new church was built next to it, to be replaced by the present building in 1741.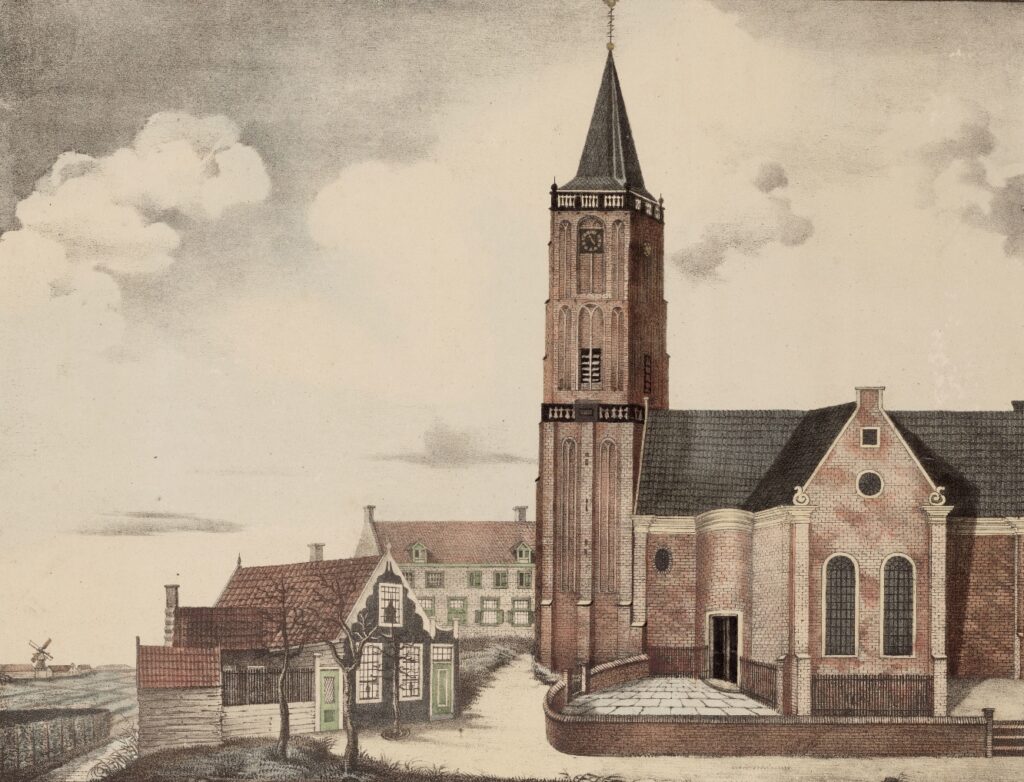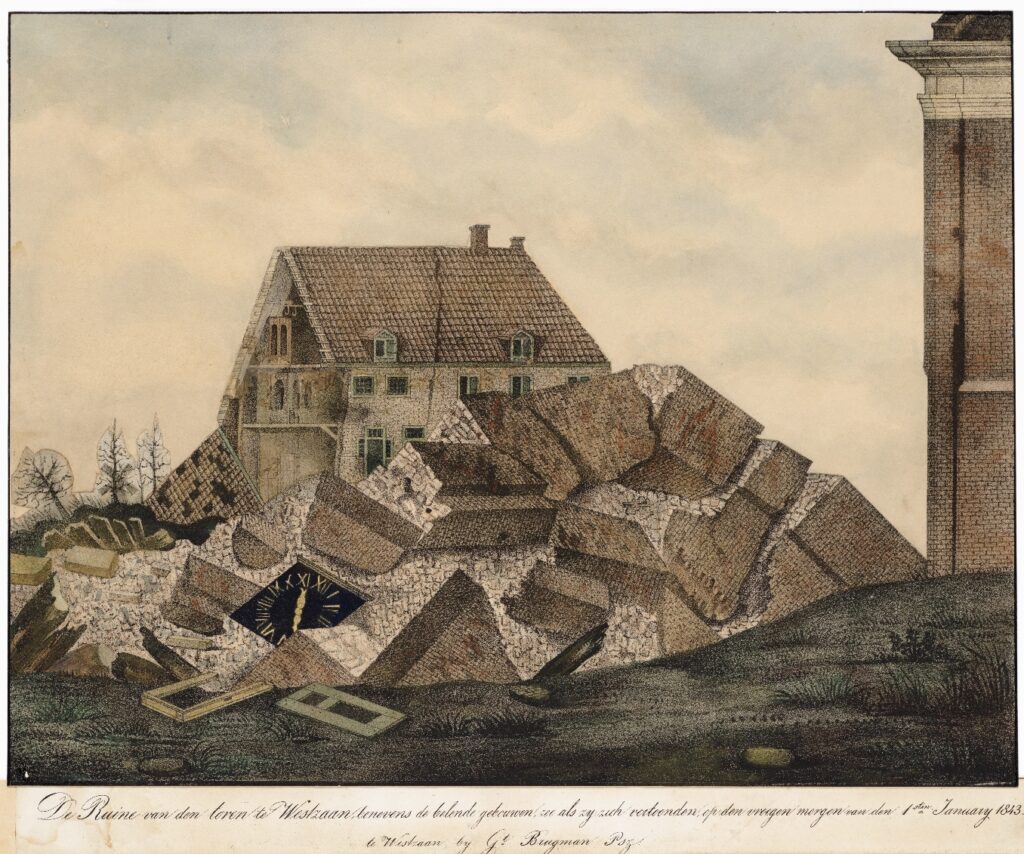 By the mid-nineteenth century the structure of the tower was badly weakened and the foundations laid bare by lowering of the water levels in the polder. The whole village knew a big restoration was in order, but the town coucil and the church eldermen couldn't agree on the costs and no action was taken, except for the building of a fence to safeguard passers-by from falling debris. This negligence had severe consequences.

On the first of January 1843, at half past five in the morning, a severe storm made the ancient tower collapse. The cottage of the Henneman family, occupied by a gardner and his wife, their five children and a servant, was crushed and all lifes were lost. Some of the victims were driven 12 feet into the ground and there bodies were only found on the 29th of January. The orphanage nearby (now a restaurant at the Zaanse Schans) was also heavily damaged. The scene of destruction drew large crowds, some sources speak of 20.000 sensation seekers. They must have meant good business for the nearby pub. The disaster came to be known as the Fall of the Tower and is still in living memory today.

In 1866 the municipality of Westzaan donated an organ, built by Flaes and Brünjer from Amsterdam. The church was thoroughly renoved by the architect Jaap Schipper in the years 1967-1970, when the old benches were removed to create more space for modern day events. A meeting room was also added at that time.